In an HVAC system installation, including domestic, industrial or office buildings, the energy efficiency consists in generating the best comfort for the user with the lowest electric consumption. This efficiency must be present on the management of the temperature setpoints, the distribution of cold/heat and the scheduled regulation of the system.
We must keep in mind that, in order to correctly manage an HVAC installation, it won't be enough installing efficient equipment. It will be completely necessary to add a control system which takes care of the integral management of the generation of cold/heat. We describe this integral climate control management with the following points:
Schedule control of the HVAC installation
Definition of calendars for schedule control with labor and free days, special days, variations of buildings use, etc...
Assignment of different calendars of schedule control to different devices, zones or systems of the same building
Automatic start or stop of the system according to predefined temperature setpoints
Remote manual start or stop of system
Automatic activation and deactivation of free cooling according to predefined setpoints
Alarms to detect deviations of temperature
Alarms to detect malfunctions of the equipment
Alarms for devices maintenance
Synoptic (SCADA screen) to monitor a real-time status of the facility
A document to gather all the defined rules and directives for the climate control of the installation
All these features are summarized in the installation of a system to monitor, control and remote manage your facility. It will enable you to take make strategic decisions evaluating the data collected from the devices, the analysis of the weather and the performance of your system depending on the season.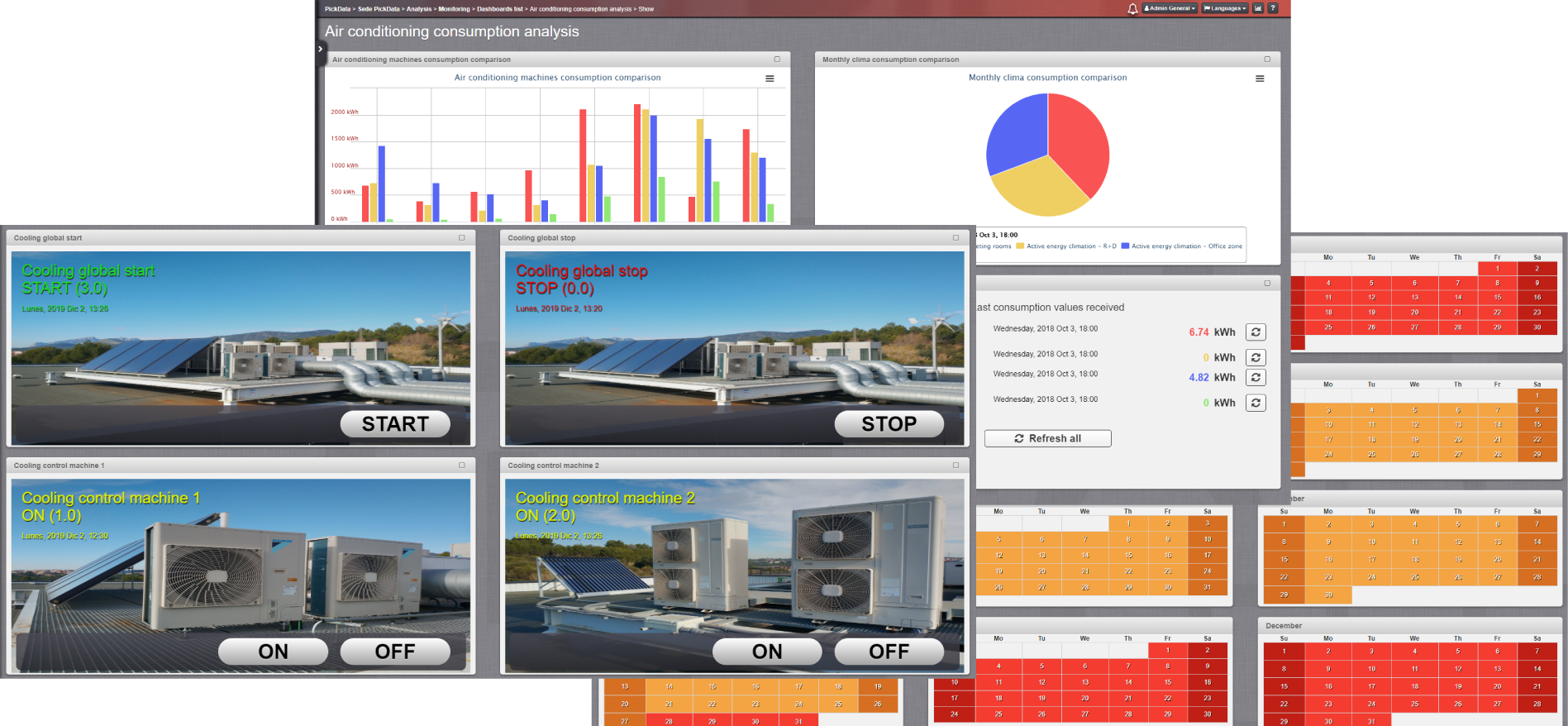 If you want to know more about how to manage your HVAC installation with PickData EVO and the main features of the web platform you can click here, or if you prefer it, you could contact our commercial department to receive personalized attention and a product quotation.
Documentation and other information
You can continue reading our publications in the News section .

Also, don't forget to follow our daily journey on PickData's official Twitter , Linkedin and other social networks.