eMOD's solution welcomes a new model prepared to any kind of installation, the eManager Pro GPRS ACTIO 1072. It is an allrounder eManager Pro, with 10 digital inputs, 7 analog inputs and 2 relays. A device fully integrated with Node-RED to ease the integration with any IoT application.
eManager is a product range of IoT industrial controllers that are equipped with a high-performance control unit with a Linux Yocto embedded. All the devices of the product range include RS-232/485 serial communications, an Ethernet 10/100 network interface, 2.4 GHz Wi-Fi and Node-RED software.
The new model eManager Pro GPRS ACTIO 1072 has the power of the Pro models and expanded capabilities with GPRS, 10DI, 7AI+2PR modules already integrated. The versatility of an industrial controller ready to collect signals, process them and self-actuate based on automatic configurations. No needs of installing, configuring or cabling any extra equipment.
Technical features
| Features | eManager Pro GPRS ACTIO 1072 |
| --- | --- |
| ARM Cortex A7 | 800 MHz |
| DDR3 Memory | 512 MB |
| Flash Memory | 8 GB eMMC |
| Wi-Fi | 802.11 b/g/n |
| GPRS | Quad-Band |
| Temperature range | Industrial |
| Operative system | Linux Yocto (other on demand) |
| Node-RED | Yes |
| Digital inputs | 0-24 Vdc |
| Analog inputs | 0…20 mA / 0…10 V |
| Relay outputs | 6 A |
Full integration with Node-RED
Node-RED is fully integrated on the eManager's product range and we have a complete article where you can read all the details of the integration (link).
We have created custom nodes for each of our expansion modules, which allows us to individually manage any digital input, analogue input and relay in an intuitive and agile way.
All the expansion modules integrated to your eManager will be automatically detected the first time you access to Node-RED.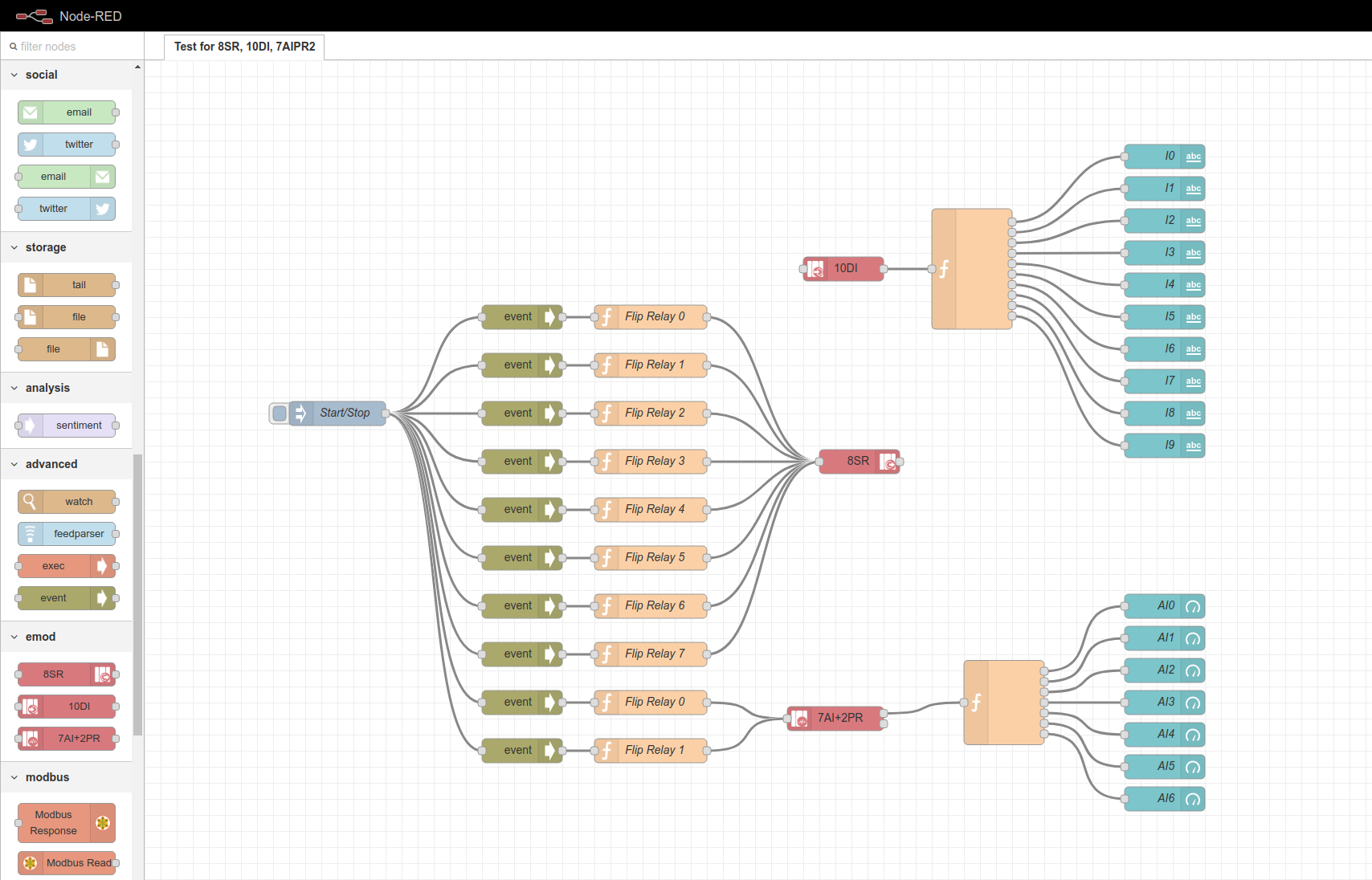 Development kit
The new eManager Pro GPRS ACTIO 1072 has digital inputs, analog inputs and relay outputs, and these features make the device completely ideal to start working with the eManager solution. That is the reason why eManager Pro GPRS ACTIO 1072 has been chosen to be the device that we will offer as the development kit of PickData's modular solution.
The development kit includes a complete set of open source IoT software tools, our multilanguage API documentation in order to develop in Python, C, C++ and Java; and the support of our development team.
The fastest and easiest way to start your project:
Development Kit
ARM Cortex-A7 800 MHz

with a Linux Yocto embedded

512 MB DDR3

RAM memory and

8 GB eMMC

flash memory

GPRS, Wi-Fi, Ethernet and RS-232/485

communication modules

Expansion module with

10 digital inputs, 7 analogue inputs 4-20mA/0-10V and 2 relays
230 VAC Power

supply module

IoT open software tools

and

Multilanguage API

for easy development

Support

from our development team
eManager is 100% OEM; create your own eManager
eManager's product range has been designed to create customized OEM devices depending on the needs of each customer and project. If this model it is not your eManager, remember that you have a complete list of modules that you can combine in order to create the device that completely meet your needs.
eManager is the best way to stop adapting to existing solutions and move forward to having the product that you really need. Create your own custom solution without costs of R&D, design or certification. Just choose your modules and create your solution.
eManager is a device created with eMOD technology. If you want to know more about how to build your eMOD you can visit our How it works section, or if you prefer it, you could contact our commercial department to receive personalized attention and a product quotation.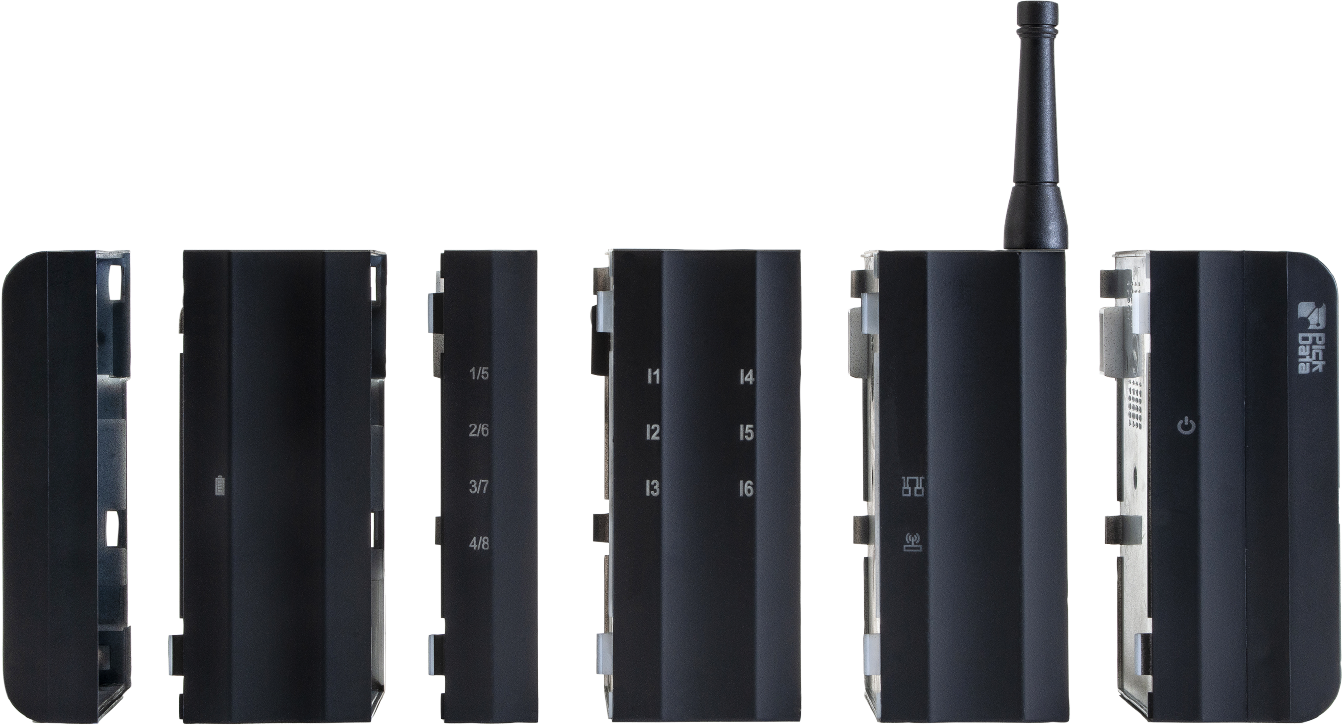 Subscribe to our Newsletter to be the first to hear about the upcoming updates related to IoT and PickData.
If you are interested in learning more about Node-RED or topics related to Internet of Things, Big Data, Industry 4.0 and Analytics, do not hesitate to continue reading our publications in the News section.

Also, don't forget to follow us on Twitter , Linkedin and other social networks to be permanently updated.